Enter the form below to win a Celebrate Wonder Art Journal Keepsake!




(Enter by Oct. 3rd.)

To Enter - Tell Us:


How would you use this art journal with your child?
That's it! You're entered & all set!
See below to learn more about PaperWand & our Signature Art Journal Keepsake:
---
You only get to be a kid once. Why rush through the magical moments of your little one's childhood?
Watch the Full Story:
This is a creative time capsule.
• Create & capture memories
• Encourage your child to express their creativity
• Share your child's sense of wonder
• Be present and share connection in the moment
about the creator:
Hi! I am Neesha Merani. I'm a creative mom and business owner, and I make products for moms of young kids because I believe that raising happy little humans is one of THE most important jobs in the world, and I feel like my purpose is to create easy ways for us to cherish the magic and whimsy of childhood and parenthood alike.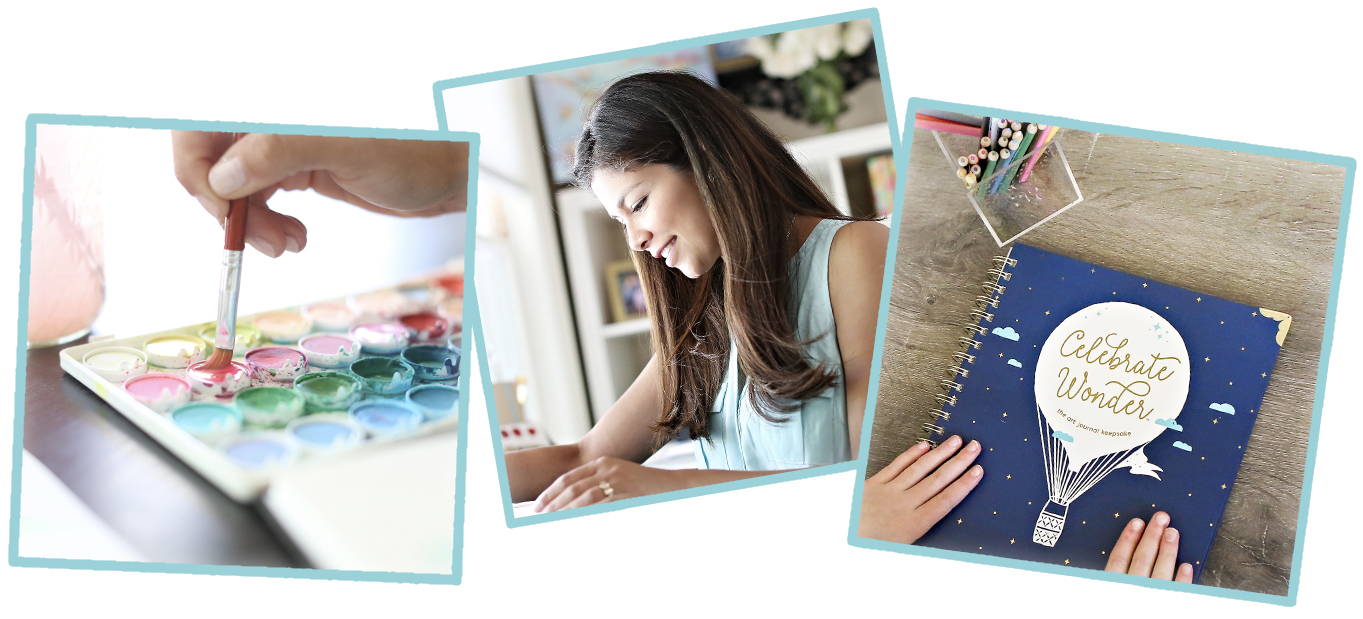 I created the Celebrate Wonder™ Art Journal Keepsake because childhood is about being present in the moment - not fear, guilt or pressure of perfection.
When I saw how my children could so easily be lost in a moment and let their curiosity lead, I witnessed pure joy and saw what it looks like to savor the moment.
When you see the world through your children's eyes it awakens your own sense of imagination and wonder and allows you to participate in that magic and whimsy.
---